ALICE IN ACIDLAND - (X)
Alice gets down and dirty after a real gone trip.

CULT SEX, CULT MURDER
Documentaries including THE CHILDREN OF GOD (infamous kiddie-porn cult); MA SHELIA VS. BHAGWAN RAJNEESH and HARE KRISHNA: MURDER-FOR-HIRE.

CULT SEX, CULT MURDER VOL. 2
Update five years later on Chiledren of God; plus Terry Hoffman cult; plus Charles Mead cult; plus the nice Rainbow Festival.

THE HIPPIE TEMPTATION
The far-out first interview with the Grateful Dead plus THE HAIGHT TODAY.

LEARY VS. LIDDY
TV coverage; plus BRING THE WAR HOME, '60's documentary; plus Leary on The Late Show; plus J.G. Ballard TV bit; plus survivalists; plus ALL YOU NEED IS LOVE documentary with Ed Sanders, Allen Ginsberg, Abbie Hoffman, The Rolling Stones and The Beatles; plus MICK JAGGER TELLS IT LIKE IT IS to the '60's British establishment.

LIKE IT IS
A sleazy pseudo-documentary primarily focusing on the female members of the Flower Power Generation and their opinions concerning complete nudity in public and in go-go clubs plus the dramatic truth about the impact of LSD and how far girls are willing to go to obtain it.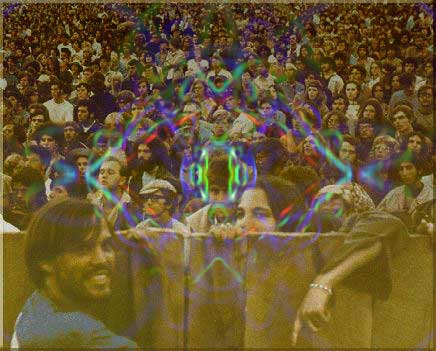 LSD EVERYMAN
A good British documentary on all aspects of this far-out phenomenon.

LSD: TRIP OR TRAP?
Documentary by the Inglewood police department; plus LSD AND THE HALLUCINOGENS by the FDA; plus THE TRIP TO WHERE? by WABC '68 with Timothy Leary interview.

LSD: INSIGHT OR INSANITY? (with'67)
With Sal Mineo; U.S. Navy documentary '67; plus ACID by Encyclopedia Brittanica '71.

THE PCP STORY
Documentary; plus SUBDUING THE MENTALLY CHALLENGED and SUICIDE ATTEMPT – Orange County Police Films, also LSD RETURN TRIP '83.

ACID DELERIO
Italian acid flick shot in New York in '67(?).

LSD-25
Hear the actual voice of LSD explain itself, plus GRASS explained by Sonny Bono. Also includes GROOVIN' with Robert Mitchum and FUN WITH SPEED.

MANTIS IN LACE (aka THE MANHATTAN GO-GO GIRL MASSACRE) -
A go-go dancer develops a taste for LSD and cutting up her one night stands. Listen for the infamous line, "You look funny that way!," and the hit theme, "Lila."

MONDO TEENO
Experience the weird and exotic rituals of actual teenagers.

PILL POPPERS
Plus CAUGHT IN A RIP-OFF, a WWII U.S. government plan for more cultivation of "The Killer Weed"; plus THE PEYOTE CONTROVERSY, a documentary on the plight of the native Americans fight for religious freedom which was later shut down by the Supreme Court.

PSYCHEDELIC CONFERENCE
'90s style with Timothy Leary, Ram Das, Terrence McKenna, et al.

PSYCHEDELICS IN THE '90s
February 1990 with Dr. Timothy Leary, Ram Das, Terrence McKenna, Laura Huxley, et al.

SKIDOO
Otto Preminger's controversial flirtation with LSD features a brazen mixture of music, murder and sacrilege with Carol Channing, Jackie Gleason and Groucho Marx in his final performance, as God.

TRIP TO WHERE? plus JOURNEY INTO TIME
A documentary courtesy of the U.S. Navy; plus the story of innocent Midwestern kids who try acid at a local happening, go to the Haight and end up in the gutter with needles in their arms.

THE UNKISSED BRIDE (aka MOTHER GOOSE A GO-GO)
Former child star Tommy Kirk undergoes psychotherapy involving hallucinogens administered by a voluptuous female psychiatrist in order to cure his impotence and disturbing visions of children's nursery rhymes.

THE WEIRD WORLD OF LSD
See people rolling on the floor and giggling, eating dirt, flirting with department store mannequins, and unattractive but scantily-clad women performing an exotic dance in what appears to be a cardboard graveyard in this highly informative educational film.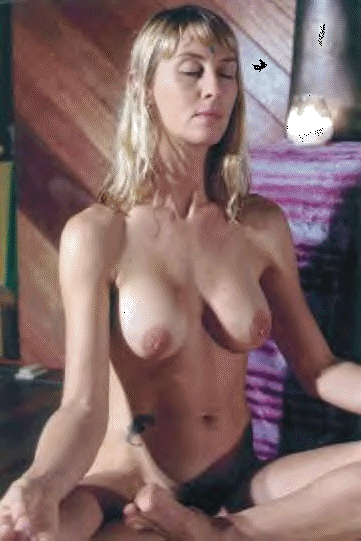 THE WORLD OF ACID
A trip through the Haight in 1966.

THE LOVE-INS
Hollywood version of love-crazed hippies at play.

THE LOVE CULT '66
Con-artists cash in on sex as religion.
ACID DREAMS
Interviews with the authors of the book. (60 min.)

LEARY ON ACID
'60s psychedelic visions spoken by Timothy Leary and Ram Das. (60 min.)

LEARY ON LSD, plus HEMP FOR VICTORY; plus documentary PEYOTE RITUAL LEGAL ARGUMENT. (90 min., 2CD)

LEARY: GENETIC RUNAWAY
Jazz club performance. (60 min.)

LEARY: TUNE IN, TURN ON, DROP OUT
Psychedelic instruction. (60 min.)

LEARY ON AMERICAN CULTURE
Berkeley 1977. (60 min.)

LEARY/RAM DAS 20 YEAR REUNION VOL. 1 (60 min.)

LEARY/RAM DAS 20 YEAR REUNION VOL. 2 (60 min.)

LEARY: THE FINAL TABOO (90 min., 2CD)

LEARY: FLASHBACKS 1991 (180 min., 3CD)

THE LSD STORY
With Livingston, Schiller and Cohen. (60 min.)

LEARY: FROM PSYCHEDELICS TO CYBERNETICS...BERLIN 1990 plus BURROUGHS: MINUTES TO GO. (90 min., 2CD)

TERRENCE MCKENNA: PSYCHEDELIC EXPERIENCE (60 min.)

KEN KESEY: ACID TEST (60 min.)

LSD: BATTLE FOR THE MIND
Learn why LSD is a greater threat to America than the Atomic Bomb! (60 min.)

INSTANT INSANITY, DRUGS (60 min.)

IF YOU TURN ON (60 min.)

CONSPIRACY: THE TRIAL OF THE CHICAGO EIGHT (2CD)

OZ: TRIALS OF OZ (90 min., 2CD)

OZ: TWENTY YEARS ON (60 min.)

THE CIA AND LSD
Radio Free America program (3CD)

LEARY VS. CHIEF GATES (2CD)